When I bought my Delica, it came with some old roof racks and an awning which had been removed. I figured I'd try using them before I bought something for myself to get an idea of what I wanted.
The roof racks themselves are a clone of Rhino Rack ("HINO RACK" lol)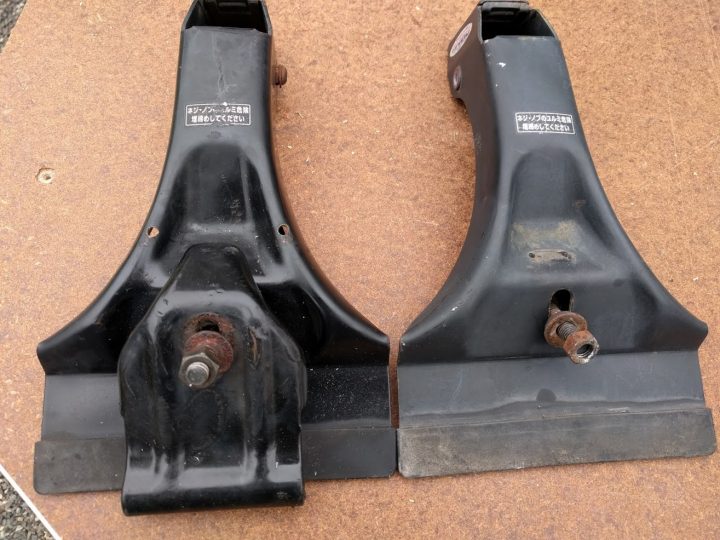 The racks are a 'gutter mount' style. Some vehicles like the Delica have a steel gutter which runs along the edges of the roof above the doors. Its usually covered by some plastic trim that can be popped off.
The blade pictured above sits in the gutter, and the clamp grabs underneath and holds it in place.
All of the nuts and bolts were badly rusted and needed to be replaced. A few trips to bunnings to find the right ones!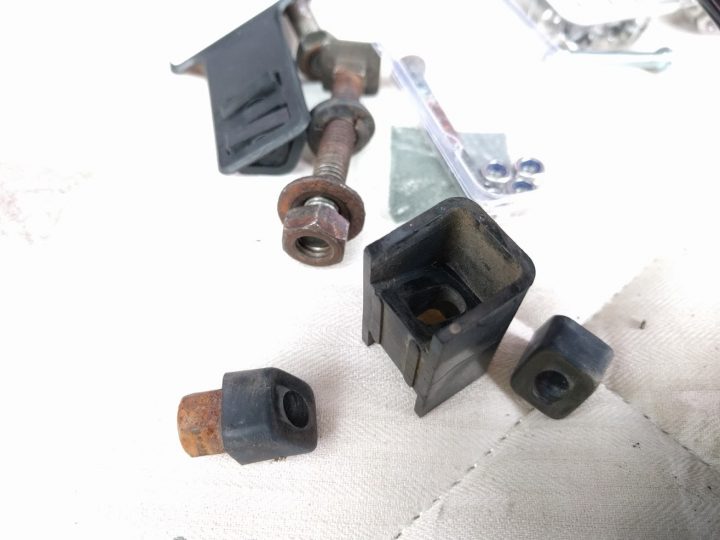 After a lot of trial and error, I found it was easiest to attach the awning to the racks first, and then lift the whole assembly onto the roof.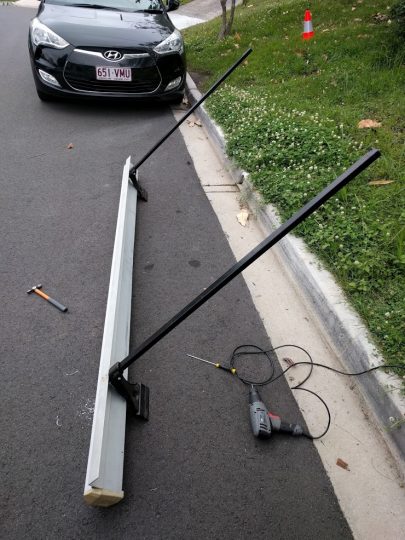 I used a big piece of cardboard and some towels over the side of the van to protect the paint while I lifted one side up, and then slid it over the top.
Once it was sitting on top, I fit the feet to the other side and secured in place.
Most of the plastics had perished – I think it was supposed to clamp onto the crossbars but I couldn't get it to work, so I just put some bolts straight through the crossbar to prevent it coming loose.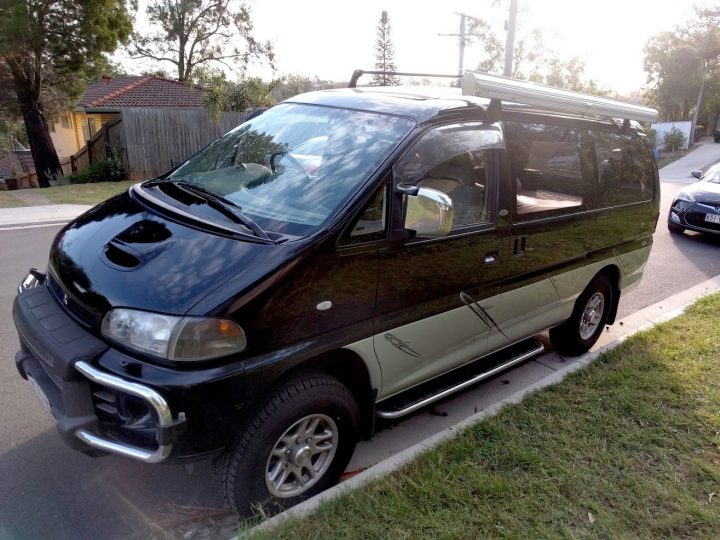 All done!

Unfortunately, my sunroof wouldn't quite clear the racks, bummer
The awning itself is a Thule Omnistor Light. I really like it because it's free-standing, it doesn't require you to put in any pegs or anything.
Set up takes about 30 seconds – pull the awning out, drop the legs and tighten the clamps. The legs are heavy enough that the awning feels secure in light breezes. I still put it away if there's any significant wind to be safe.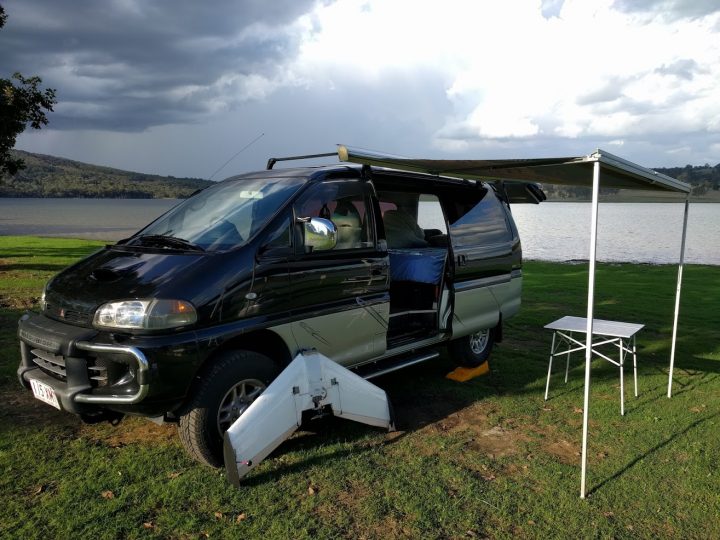 Lake Moogerah with the awning out and my FPV wing.
It was at this point that I realized that I'd have to give up on my idea of being able to take the van to city carparks …

Nope, ain't gonna fit …
The roof racks worked great for 6 months until I added another 50kg of weight to them in the form of a solar shower. About a month later, some of the bolts sheared when I hit a big pothole in a carpark.
By that stage though, I had already begun planning to upgrade them, as I wanted to have solar panels and a storage box.