I wanted to have solar panels on the roof, and more storage for bulky and dirty items, or things that I don't use that often.
I decided to buy a full length steel roof rack from 4wdsupacentre. I also got some leg extensions so it would clear my high roof.
It was tricky to install, you'll need 4 people unless you have a hoist, as it's very heavy. In hindsight I wish I'd bought a more expensive aluminium rack to save weight, but its served me well now for about 2 years and its great value.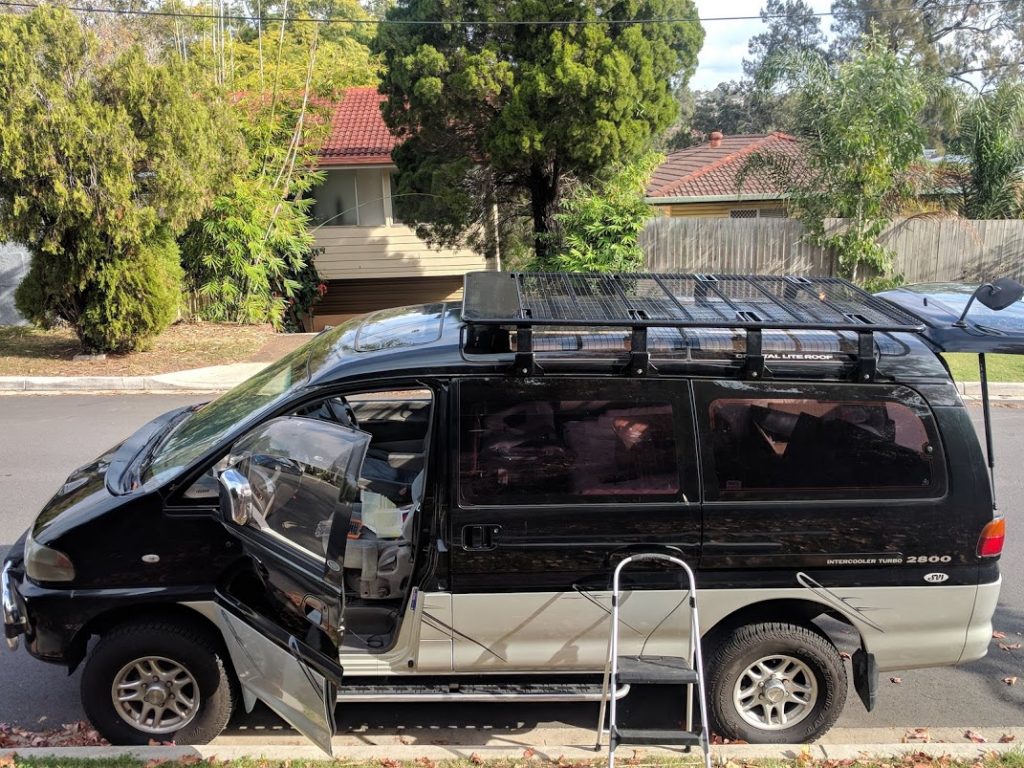 It was around this time that I did some videography work for the Queensland Rally Championship. I took my cameras and Inspire 2 drone and headed up north.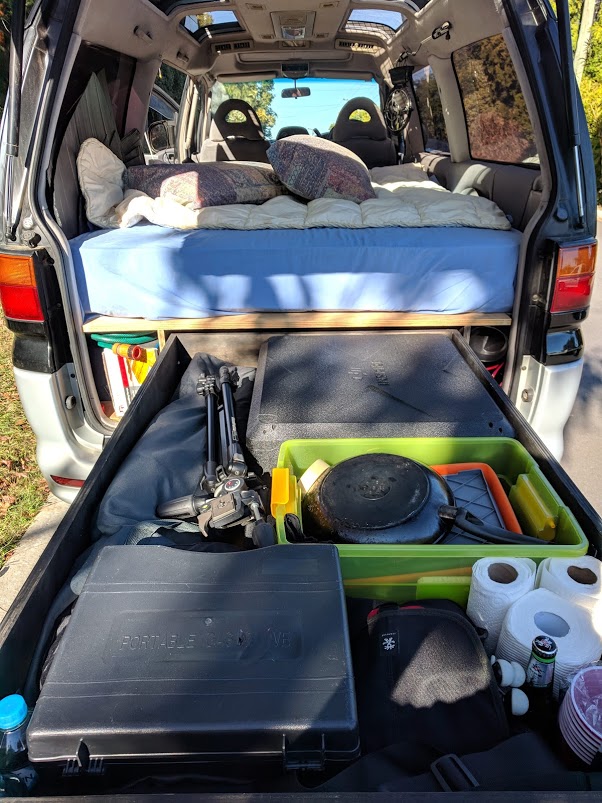 The rally was held at Imbil and was the first one I'd been to. It was extremely cold and I was glad to have my electric blanket to keep me warm.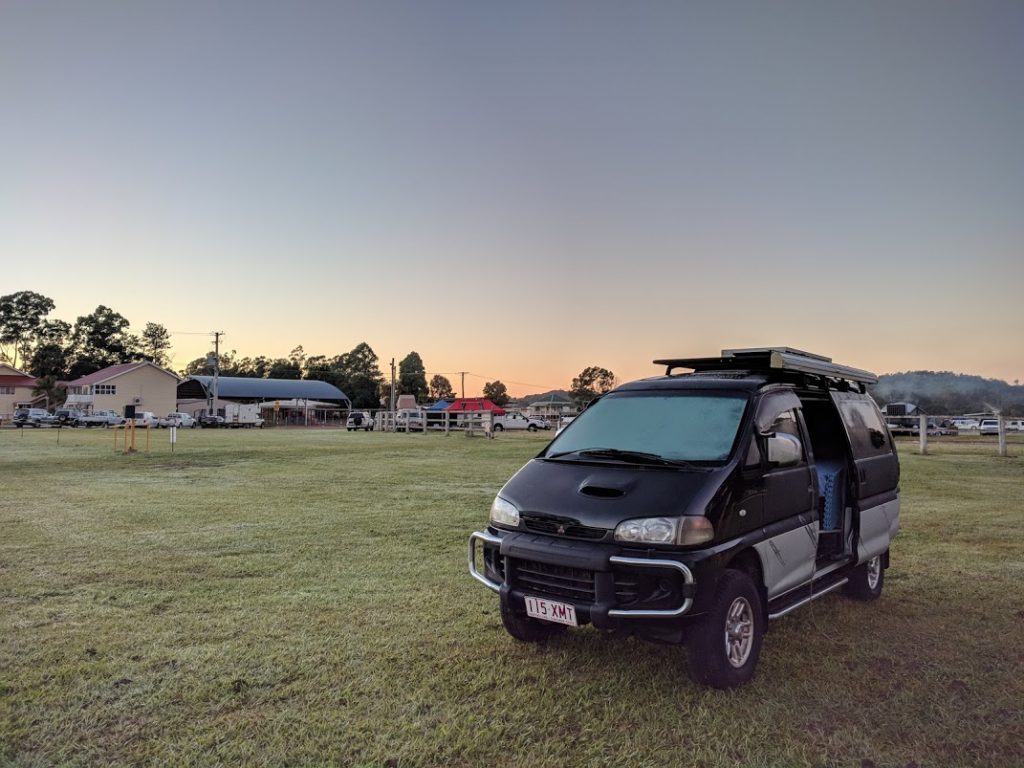 I followed one of the stewards into the forest and got set up at the end of a long straightaway, in thick forest. It was going to be a challenging location to fly the drone, due to the high trees, and the very high speeds of the rally cars.
I took 3 small handycams that were cheap, as I knew they'd get trashed by the dust and dirt. I set them up on tripods at different angles, and just let them record, while I flew the drone.
I got some great shots in the morning, it was a big learning curve for me. I'd never been to a rally before but I really enjoyed it.
In the afternoon we moved to a different part of the course. This was just before a big hill-climb in a more open area of the forest, so I was able to get some awesome chase shots as the cars went up the mountain.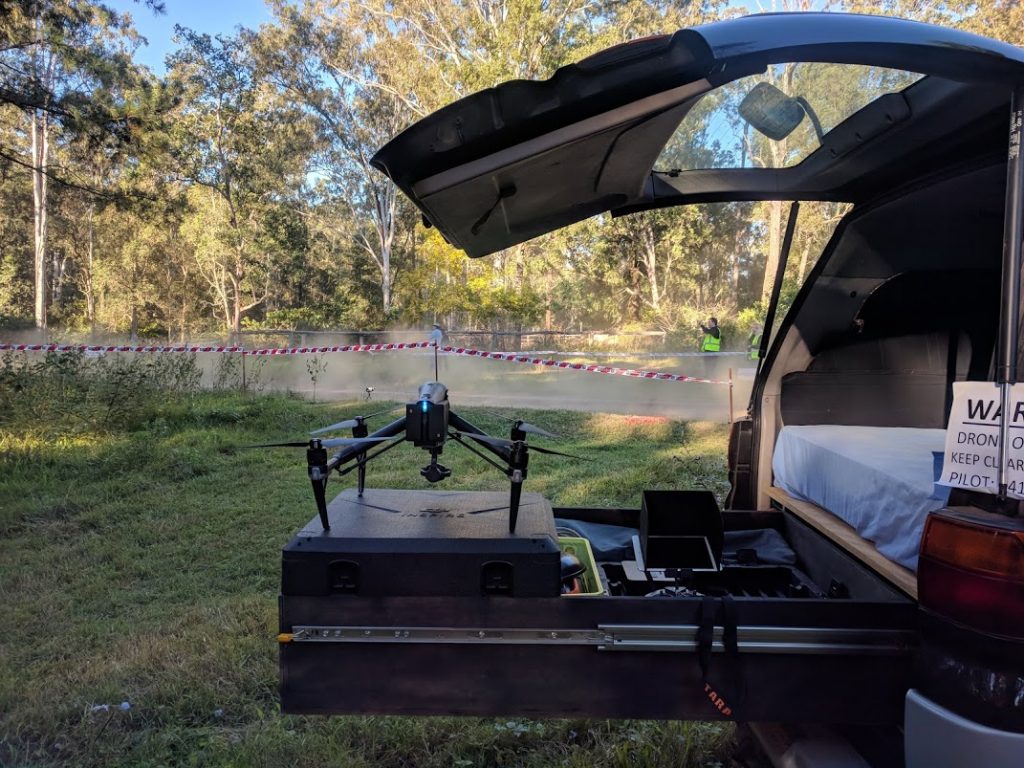 I was really glad I had the Inspire 2, as it can do up to 100kph which you really need when chasing these cars.
I wish I'd taken some more photos but I was flat out shooting the whole day, as the rally cars go by once every 2 minutes, and there's usually only 20 in the pack. You have to be quick to capture them!
Here's the finished video – in hindsight I wish I had spent more time on the opening graphics, because they look pretty tacky, but I was so excited to get the video out there I just wanted to get it done
After the BSCC saw the video, they were impressed and asked me to re-edit it into a promo video for their next event. I think I did a much better job on the 2nd go round, and I put to use all my lessons learned when editing: